Queen's birthday weekend
4th - 7th June 2021
You may not think it's quite midwinter - but in the deep south we beg to differ. Over the past 6 years, The Dunedin Midwinter Swing Festival has become known for its fun-loving community and great atmosphere, even if it is a bit chilly.
Find all the information below or stay up-to-date with all the announcements by following the event on facebook.
Facebook event
The Dunedin Midwinter Swing Festival
We provide a full schedule of social dancing and workshops to attend!
Dance workshops at all levels in Lindy Hop, Blues, Balboa, Solo Jazz AND Solo Blues
Three days of classes from national teachers (so make sure you're here Monday!)
Three nights of social dancing to live jazz and blues in stunning heritage buildings.
Fun
If you can't make it to the full festival then we have options for individual events and workshops. A full festival pass includes entry into all activities listed above.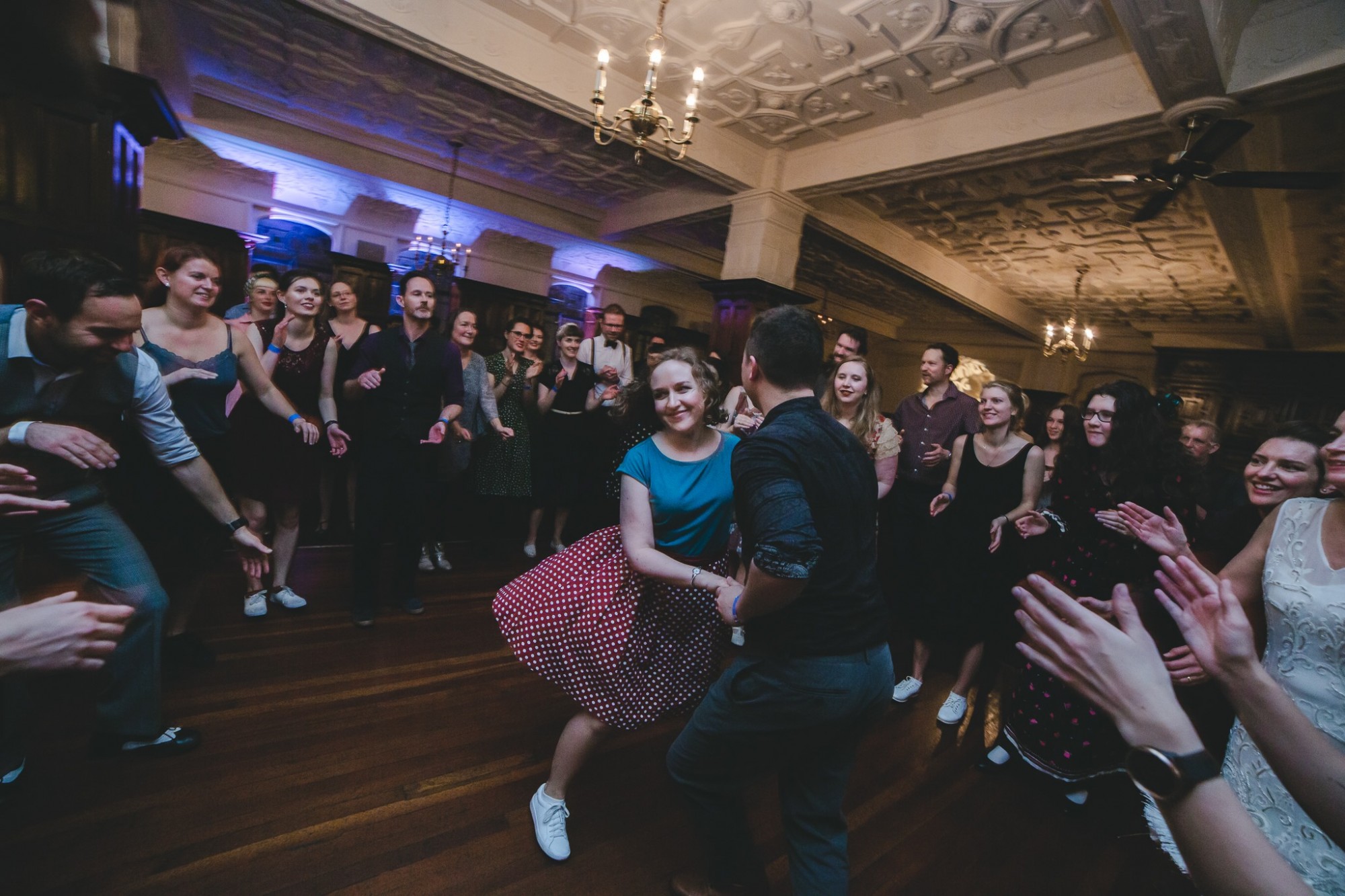 Evening events
All evening events are open to the public and have a taster class for complete beginners!
Check out all the information about the three nights by clicking the button below.

Click Here
Teaching Team for 2021
We are so excited to bring you an all NZ teaching team this year. Such amazing talent right in our very own back yard.
Akriti and Jethro
Akriti (Auckland) is a multi-passionate creative who has been dancing and teaching Lindy Hop and Authentic Vintage Jazz for 16 years and counting. She has spent many many years immersing herself into a deeply self reflective practice and travelling all around the world to expand her own awareness, experience and the ethos of her dancing and teaching. She absolutely loves dance and all that it has to offer the mind, body and spirit. As a teacher, she believes dancing is less about the moves and more about the heart, where the most important thing is helping people connect with the music, the joy of moving to the music and also of learning and growing. She hopes to encourage confidence, motivation and self awareness in each individual.
Jethro (Nelson/Perth) started dancing in 2007 in DUNEDIN, when a bunch of friends dragged him kicking and screaming to a ballroom class. He's been hooked ever since. In 2015, Jethro took over Swing Zing in Perth, Australia and have been teaching, performing, event organising, directing and choreographing ever since. He believes it is the endless potential for creativity that makes Lindy Hop so special.
Jethro and Akriti will be teaching Lindy Hop and solo jazz for us. This will be the first time either of these two have taught at the Midwinter Swing Festival and we can't wait to give them a warm and wintery Dunedin welcome.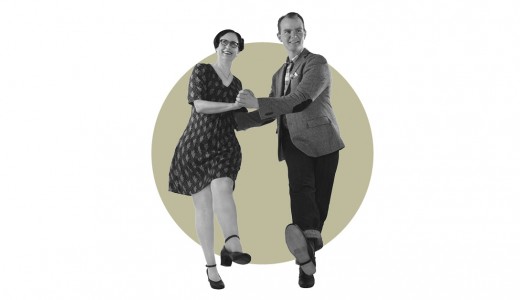 Lauren and Andrew
Andrew and Lauren started dancing together in 2010. They met not long after Lauren had returned to Wellington after four years in Wales: in her luggage she'd brought as much Balboa as she could pack! In those days, Balboa was still a bit of a novelty in NZ. The rest - as they say - is history.
Andrew and Lauren have taught Balboa at Full Swing Studios in Wellington since some point years ago that they can't officially agree on since it was a while back now.
They love holidays that involve great dance events, lots of social dancing to fantastic swing music, and reconnecting with friends they've met at other great dance events. They really enjoy geeking out about the intricacies of dancing, and sharing their love of Balboa with anyone who'll listen.
The Dunedin Midwinter Swing Festival is super excited to have a full balboa stream this year INCLUDING one beginner class! So even if you haven't had the chance to learn this incredible style yet, you will still be able to take full advantage of these fab teachers.
Leo and Christian
Christian got into dancing because he'd spent a lot more time playing music than dancing to it, and at some point realised he had no idea what to do if he wasn't holding an instrument. His favourite style to dance and teach is Blues, because it's like having a strangely bittersweet nap. Leo began as a teeny tiny tap dancer and 25 years later... to be honest, not much has changed! Together, Leo and Christian teach their strange and wonderful perspective on Blues dance, slow music, and other mysteries of the universe at Full Swing Vintage Dance Co. in Wellington.
In addition to Blues, Leo will be teaching Solo Jazz and Lindy. There may be something else in store for everyone too...
Sibby and Kieran
Sibby and Kieran both joined Swing Riot in 2016 to take up Lindy Hop dancing. Sibby brought with her a wealth of experience from the world of Jazz and Ballet, and in teaching these dances to people of all ages. Kieran brought with him a love of jazz music, and a passion for community.
Kieran and Sibby have taught together regularly for over three years. Their classes reflect their individual and collective interests in the dance, with a particular emphasis on the shared experience of social dancing and the artistic expression of individual movement. After all, that relationship between shared movements and individual flair is what partner dancing is all about.
What's it all going to cost?
FULL PRICE:
Full weekend pass:
Waged - $240 / Unwaged - $220
Single events:
Evening dance (includes taster class and late night social) - $40
Workshops - $20
Early bird prices have ended.
CANCELLATION POLICY
Swing Riot cancels the event?
If we are forced to cancel the event for any reason (for instance, a return to a Covid alert level that would render the event impossible to be held) then you will be entitled to a full refund.

You can't come anymore?
If you have registered, paid and need to cancel your registration for any reason – then please contact us and we'll discuss refund options on a case-by-case basis.
Registrations are open!
What on earth could you be waiting for...
Register now
Safety at our event
At Swing Riot, we like to make sure everyone included and safe at our events. Please make sure you read our specific code of conduct for this event.
Workshop schedule
Feast your eyes on this tasty looking lot of classes. Start planning your weekend now!
The classes are "pick your own adventure." So, you decide which level of class is appropriate for you. Beginner classes are for absolute beginners. Open level classes and all-in classes are for everyone who has done a few classes in that dance style before, and challenge classes are for more advanced dancers. The 90s boy band class is for everyone of any dance experience!